Style wins
Own style
Our style goes beyond aesthetics; it's who we are and how we act and treat people. And after more than 20 years of experience, we've created our own style. It's a style that defines us and it's why our customers come to us. It's the Gorraiz style.
It can be felt in all the rooms in our hotel, at our premium spa and in our gastronomy which blends typical Navarran cuisine and the most avant-garde ideas.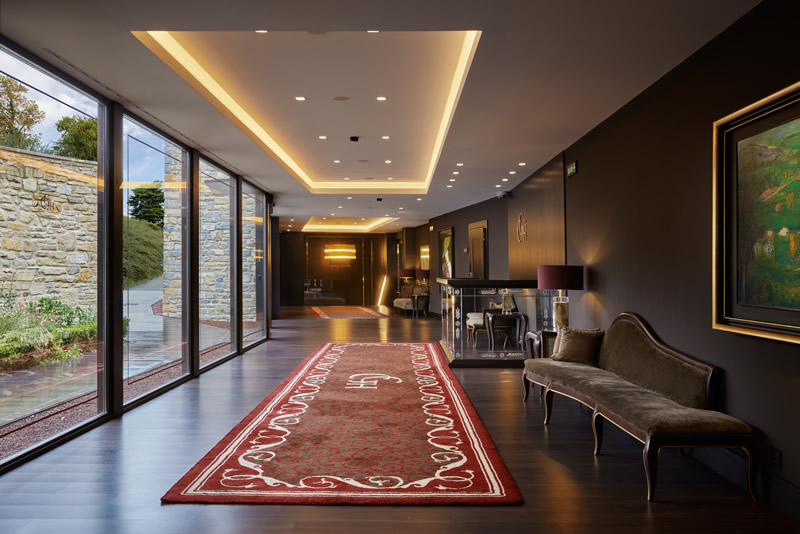 Elegance, good taste and comfort are everywhere throughout our facilities and in all of our services.
Family tradition
We're a family business. And following generations of hotel and restaurant tradition starting with the construction and management of the long-standing, emblematic Venta de Ulzama, we keep going with the same enthusiasm and commitment as always serving our customers with dedication and kindness.
In 1998, our Díez de Ulzurrun Goñi family decided to restore and renovate the old Gorraiz Castle palace.
This magnificent palace was built in the 16th century on the orders of a knight, Lanzarot de Gorraix. We've maintained the structure while creating an all-new place for our customers to feel comfortable as they enjoy our gastronomy, hospitality and friendship.
We like our work, doing things well, looking after our customers and offering them unique, sophisticated, quality and comfortable experiences.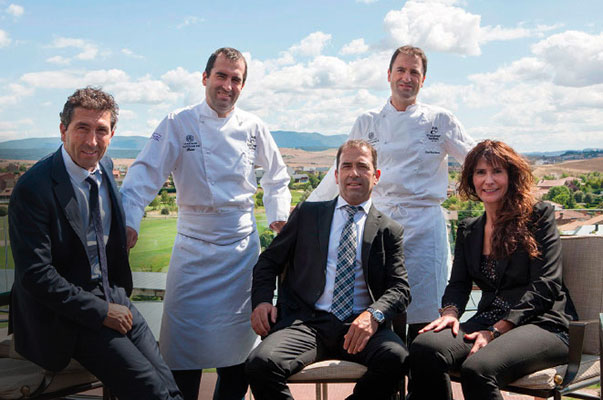 Dream celebrations
We've designed the ideal place to celebrate your most important and special moments. We're located in a privileged setting, surrounded by a highly peaceful, exclusive and charming natural environment.
We have different areas to meet the needs of any celebration or event indoors or even outdoors while enjoying our gardens and amazing landscaped views.
We take care of all the details of your celebration from start to finish. Professionalism, experience, cutting-edge gastronomy and personalized services define us.